Neptun
---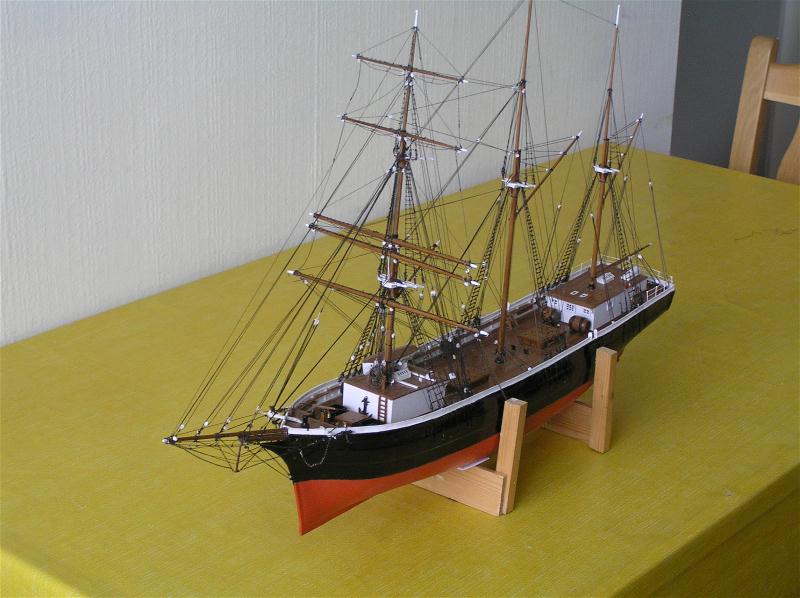 1:75 scale model of the wooden barquentine Neptun, locally called a skonarskeppet, built by master shipbuilder Johan August Henriksson (also the builder of the Linnea) at Finström, Åland, in 1890.







---
Neptun was built by 20 local people, who were all non-professional shipwrights, for about 10,000 finnmarks. As a local-built wooden ship she was rather large, the measurements were: length 44.5m, width 9.1m, depth 4.3m, 422NRT and 900 tons deadweight. The shares in the ship were divided among several holders according to the shipowning system of Åland in those days, when almost all farmers had some shares in ships. Shares were of 1/100 of the cost of the ship. In her youth she often made long voyages, such as to the east coast of the USA, the Caribean and the Mediterrean. After the Great War it became increasingly difficult to get a cargo except wood. In that time voyages were mostly limited to the North Sea and the Baltic Sea. The photograph shows the When wooden ships, especially locally built softwood ships, grew old they increasingly began to leak, which the crew had to counter by pumping continously, so such ships were usually equipped with a windmill pump. This was never necessary in Neptun, a credit to her builders. In 1928 she was dismasted in a severe storm near Estonia and sunk. The female cook and another crew member died in the accident.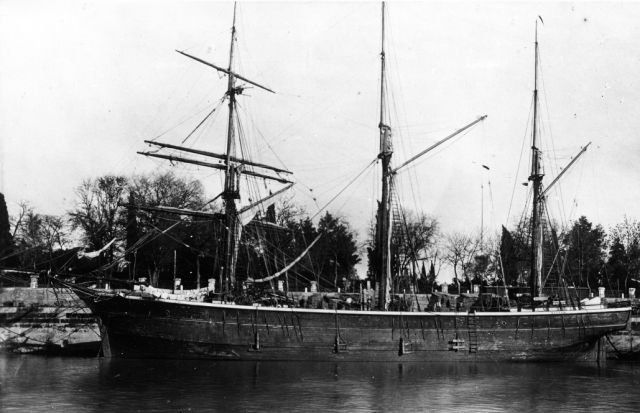 Photograph of Neptun with a cargo of splitwood, probably taken in 1902 or 1903 (Ålands Sjöfartsmuseum).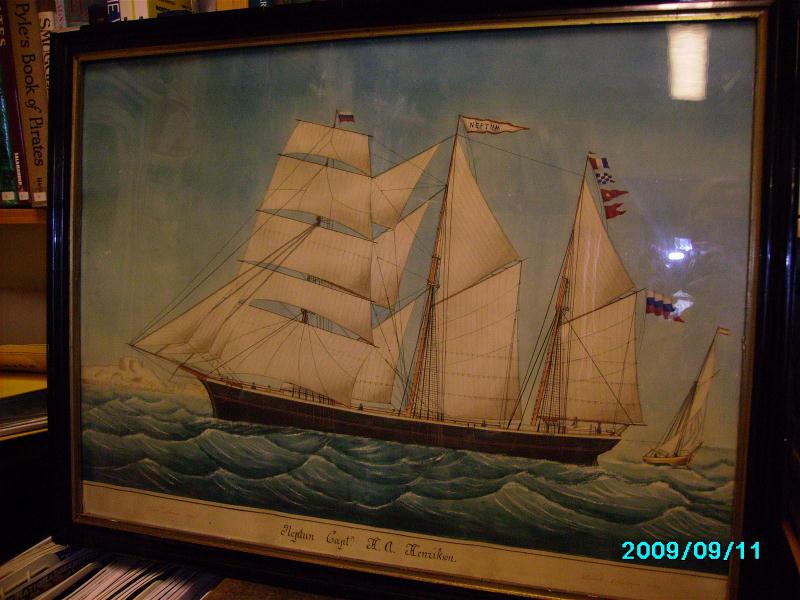 Painting of Neptun by Moya Morales at Barcelona in 1893 (Photograph by Olof Erland).
---
---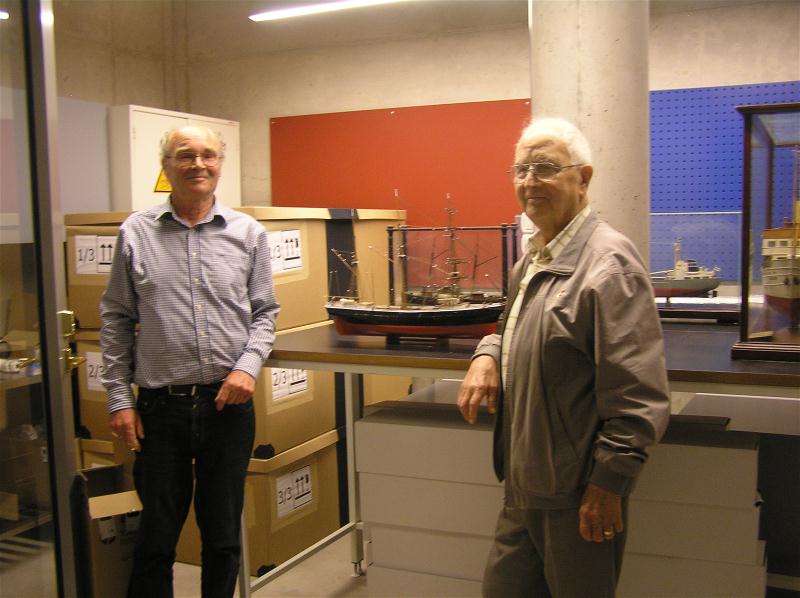 The model of Neptun was obtained by Gösta Sundberg, whose father was a captain of the ship, who donated it to Mariehamn's Sjöfartmuseum. It was handed over by Gösta's brother Göte Sundberg (right), member of the Association Amicale Internationale des Cap-Horniers, and the builder.
---
© Copyright R. E. Willemsen 2012-